Balancing Sports & Academics
I'm a high school student athlete who plays varsity football, varsity wrestling and track & field with a strong work ethic. I have played varsity football for 4 years, and play both offensive and defensive line. I have also maintained a solid GPA while participating in multiple sports year-round. My favorite class is App Development because I like to learn about coding and development workflows to solve problems.
My goal and ambition is to be part of a college football team.
Varsity Wrestling (Heavy-Weight)

Track & Field (Shot Put & Discuss)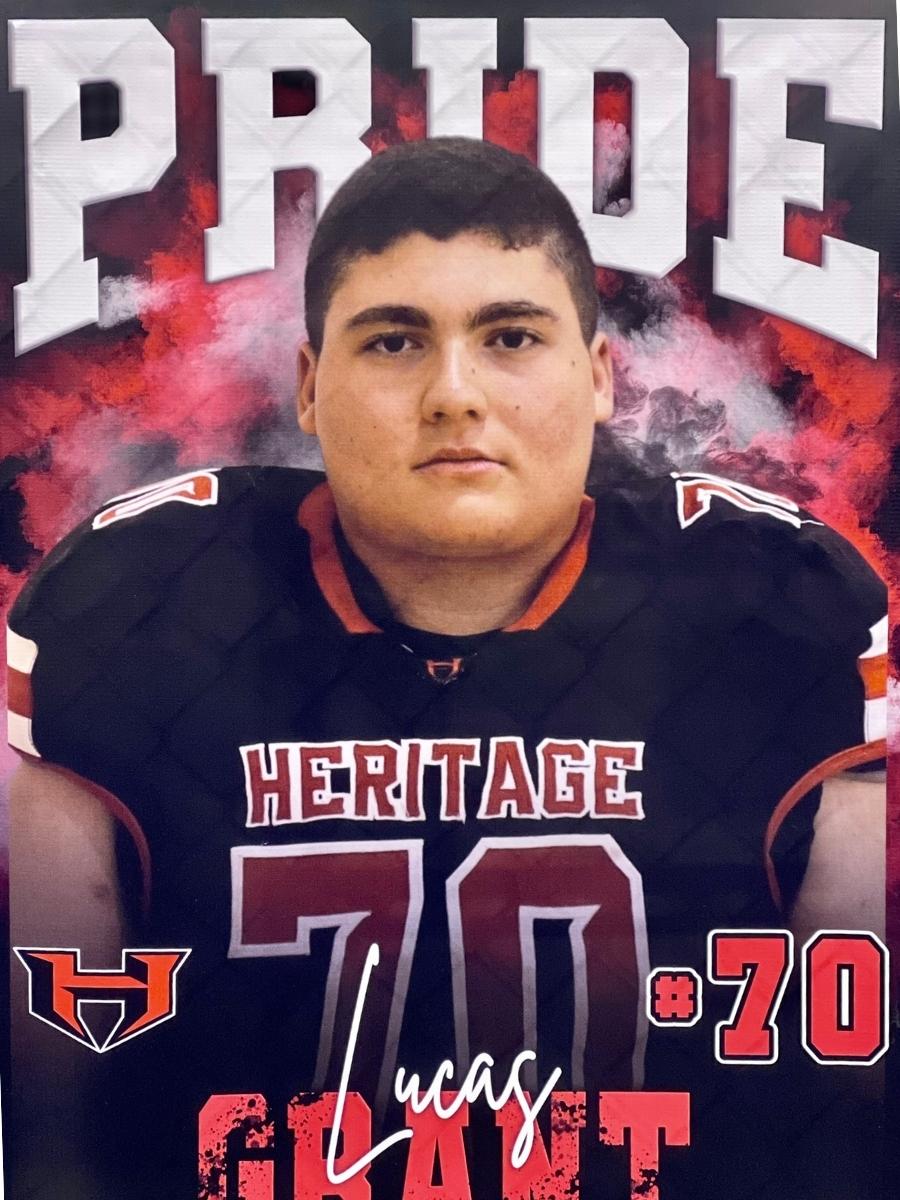 My Coaches
References / Contacts
COACH TRAVIS HUFF
Heritage High School Head Coach
Leesburg, VA
COACH MICHAEL MURPHY
Heritage High School Offensive Line Coach
Leesburg, VA
Take Calculated Risks and Reap the Rewards
My Background
My Background
Stats
Positions: Center, Guard, Nose Guard, Defensive Tackle
Athletics
Varsity Team Captain Senior Year

Varsity Starter Freshman, Sophomore, Junior & Senior Seasons

Started both JV and Varsity Freshman Year (playing 2 games per week)
Academics
Class of 2023: Heritage HS – Leesburg, VA

3.62+ GPA with Honors Classes

Courses are aligned with NCAA requirements

Heritage High School Varsity Club  & Executive Council Member

Goethe Institute for the International PASCH Summer Camp Scholarship Award

The National Society of High School Scholars

W!SE Financial Literacy Certification Certified CFL

National German Honors Society Delta Epsilon Phi – the Virginia Delta Psi Chapter of Heritage High School

IC3 GS6 Level 1 IC3 Digital Literacy certification

IC3 GS6 Level 2 IC3 Digital Literacy certification
Personal/Community
Volunteer: Coach – PRCS Loudoun Kids Football Camp 2022

Volunteer: Coach – PRCS Loudoun Kids Football Camp 2019

Volunteer: Ranger Wrestling Club Tournament for Young Wrestlers

Aspiring 3D artist & Game Developer

Multi-Sport Athlete: Football, Wrestling, Track & Field

Sports Will Test Your Limits and Push the Boundaries to the Max
Be Prepared to Experience New Adventures

Sports Will Test Your Limits and Push the Boundaries to the Max
Be Prepared to Experience New Adventures